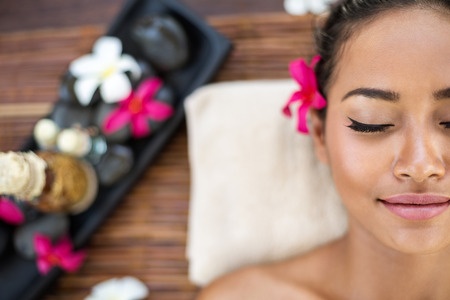 How a day spa visit can brighten your entire week
Has your life become trapped in a cycle best described as rinse and repeat? Many of us are driven by our schedules. We wake up in the morning, open up our smartphones and head over to the calendar to see a daunting list of tasks and to-dos that would make even the hardest-working person exhausted. If this describes you, it might just be time for a day spa visit.
If you've never been to a day spa, we can say with confidence that you're missing out on one of life's most enjoyable experiences. A day spa doesn't have to be an eight-hour transcendent experience that costs a fortune and leaves you feeling out of touch with reality. Instead, it can be a calming and relaxing opportunity to unwind from your ordinary obligations. With the proper professional care, you'll have an outstanding experience that you will want to repeat time and again.
Whether you are seeking a massage, a facial, an aromatherapy treatment or one of our many other services, you'll soon find that a day spa is a place you can visit for customized wellness that is second to none.
Top reasons a day spa can make your week awesome
It can be tough to sneak away from work even to grab lunch, so we recommend scheduling your day spa trip a few days in advance. We assure you it will be worth it! Here are just a few of the reasons you'll love your experience with us.
Reason No. 1: Relaxation at an affordable rate. It seems like we always have just enough money to cover life's ordinary expenses—groceries, fuel for our cars and utilities among them—yet little in the way of extra spending money for luxuries. The good news about a day spa is that you can book an appointment for a low cost and get extreme value in return. If cost is a concern, just think about the physical and emotional benefits of a relaxing massage and a few moments away from surrounding noises and frantic schedules. All of us need to step away from time to time to recharge our batteries, and a spa visit is the perfect way to do that.
Reason No. 2: An array of treatment options. A spa visit means something different to everyone. Some people love the massage work that our professionals do, whether they are experiencing upper back pain, sore legs or other medical issues. Whether you have been injured and are using massage as a mechanism for healing, or you simply appreciate how massage can promote calmness of body and mind, our massage therapists will ask plenty of questions to determine the best techniques to use during your session. You might prefer a facial or aromatherapy instead. That's wonderful! We have the relaxing environment, the professional team and the resources to make your visit memorable.
Reason No. 3: A trustworthy team. Your local spa isn't a retail business built on moving inventory and making sales. Instead, our spa is made up of caring men and women who, like you, appreciate the immense value that massage and other treatment options bring to our customers each day. We will greet you with a smile, get to know you better and provide the best treatment solutions to meet and even exceed your expectations. It's our privilege to provide you with an escape from daily life, and we look forward to welcoming you back as you find space in your schedule.
The next time you need a phenomenal day spa in Denver Colorado, we invite you to visit us at Massage Green Spa. You will be amazed at the restorative power of a spa visit. When you leave, you'll feel as though you're ready to take on the world! We look forward to seeing you soon.