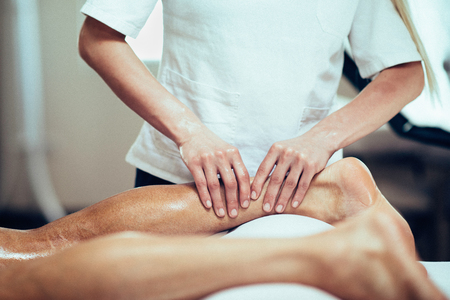 How to plan a great massage therapist visit
If you've ever gone through the process of seeking out a highly qualified professional for a specific service, you know the task can be daunting. Whether you are seeking a printer repair person for your office or a plumber for your home, it can be difficult to know which companies are reliable and which will leave you with out of pocket and out of luck. Yet when it comes to finding an outstanding massage therapist, we're pleased to report that we know exactly who you should contact.
Our massage therapist team is eager to work with first-time and long-time clients alike. The only thing we ask is that you enjoy the experience from start to finish. If you are looking for a massage therapist who will listen to your needs and develop a massage program that is unique, you have come to the right place.
In our view, you should receive an outstanding massage therapist treatment each time you visit our office. That's why we have designed an array of massage types to best assist you in achieving your objectives.
Tips for a great massage therapist session
The primary goal of a massage therapist is to provide you with the best treatment possible each time you book an appointment with us. To help him or her achieve those goals, you can plan ahead on key components of your visit.
Tip No. 1: Identify your primary focus for the massage. Some people schedule a massage because they are experiencing ongoing pain from a chronic illness or an injury. In those cases, pain management is the objective you can identify with your massage therapist. These massages can include a combination of light and deep pressure levels that aim to restore blood movement, quiet the nervous system and more. Alternately, a stress-management massage might be targeted toward your shoulders, neck and other areas of your body that tend to become tense amid persistent stress. Others prefer to book a massage simply out of a desire to achieve greater wellness and relaxation. These sessions can feature gliding, kneading and rhythmic joint movement techniques. Let us know what would best serve you and we will be happy to organize our massage around those goals.
Tip No. 2: Prepare your mind and body. One of the best parts of a massage is the opportunity to get away from the rapid pace of daily life. When you schedule your massage, make sure to leave some buffer in your calendar before and after your appointment. This will allow you to ease into your massage, as opposed to cramming it in between a lot of other important goals on a particular day. After your massage, you'll want to ease back into your day and drink plenty of water. Give yourself a little break, even if that means a quiet five-minute sit in the car before you go back into the office.
Tip No. 3: Enjoy the experience. The effects of a massage will last longer if you take time to appreciate the experience in its entirety. You might consider setting another appointment for the next month before you leave our office. Or you could recruit your spouse or a friend to join you the next time out. A massage is an opportunity to reflect on life, escape daily stresses and achieve restoration. Smile, relax and escape for a little while.
To book your next appointment with a fantastic massage therapist in Westminster Colorado, turn to the team at Massage Green Spa. We look forward to helping you achieve relaxation and wellness with every visit.