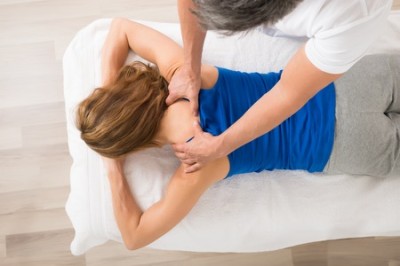 The telltale signs of an awesome massage
In our opinion, every massage should be a memorable experience. It should be restorative, comforting, enriching and relaxing. Above all, a massage needs to provide clients with the sense that, even for just a brief moment, the rest of the world can be put on hold.
If you are seeking a high-quality massage but are unsure whether the investment makes sense right now, we can assure you it makes all the sense in the world. We know how stressful life can be, and we recognize how many hurdles there are to finding time for treatment on your calendar. Nonetheless, booking a regular appointment with us—or, in some cases, an initial appointment to see what we have to offer—can be life-changing in the best way possible.
A massage doesn't have to be expensive or fancy to be valuable. Our clients make the choice to visit us for all kinds of reasons, including stress or recovery from injuries. But the positive outcomes of this treatment system can extend to everyone.
Traits of a phenomenal massage
We don't believe in providing run-of-the-mill massages that address the body's basic musculoskeletal needs. Instead, we're strongly in favor of treating your mind to a relaxing time, as well. Once you've had an appointment with our team, here are some of the telltale signs patients can experience.
Peace of mind. The relaxation that a good massage provides is hard to ignore. Many of us spend hours each day sitting in front of a computer, or spending time on prolonged conference calls, or engaged in a variety of other sedentary activities. This lack of exercise, coupled with the stress those activities can trigger, is a recipe for tight muscles, aching backs and throbbing headaches. A high-quality therapist can help restore a positive state of mind.
Physical comfort. Many seek the support of a therapist because of a physical injury, tightness in the upper back or other painful conditions. A therapist can provide deep-tissue care or focus exercises specifically on the area of your musculoskeletal system that is causing the greatest issues. Together, you can develop a regimen of care that will result in better pain management and better use of muscles and joints.
Improved mobility. If you've avoided walking, running or other forms of exercise that bring you joy, you might find that a therapist can help you regain the mobility needed to enjoy those activities. Therapists understand how each of the body's systems work together and can development treatments to help your body restore its natural function and provide you with a better quality of life.
A more positive outlook. Pain understandably leads many people down a path of desperation. An occasional headache is manageable, but a persistent daily migraine can be miserable. Similarly, back pain can be a minor annoyance or a major hindrance to enjoying life depending on its severity and frequency. Our therapists will work with you to ensure the outcome of your treatment is a net positive, both for your body and your mind. We believe that as more people in our communities choose this approach to wellness, we will be better suited to face life's many opportunities and challenges together with a sense of hopefulness.
A sense of renewal. Before visiting a therapist, it's easy to get stuck in the daily grind of life. But with this kind of care, you can inject a sense of newness in your calendar. We believe in providing such outstanding treatment that you will seek this kind of care on an ongoing basis, giving you the physical and mental energy you need to meet each day with new hope and a sense of excitement about what lies ahead.
For the best massage in Denver Colorado, turn to the professional team at Massage Green Spa. We are dedicated to providing world-class treatment in the comfort of our offices conveniently located near you.